Nurses For Christ Daily Devotional- 4/23/14

"Blessed is that man who makes the Lord His trust..." Psalm 40:4

Whenever I find myself opening God's Word and needing reassurance, I often times turn to Psalm 40 and read this verse. This verse although short, gets to the point and calms all of my worries.

No matter what I engage in or how busy I get, I know I can turn to this verse and connect with David and how he must have felt when writing this. At the end of the day when money in the bank account is short, when my relationships are seeing rocky roads, or when I can't see what my future holds. Despite the times I go through, this verse keeps it in perspective.

That it is God who has lifted you up and at the end of the day what can man do to you? If God is truly all I need to trust in, then why worry. Jesus spoke about worry and told us not to worry about what we are to eat or drink or how we will even clothe ourselves. And to top it all off he says that Solomon in all of his glory was not arrayed as one of the lillies of the field.

So if even the plants can rely on God, then how much more can we? Friends, it is good to make the Lord your trust. He is a God that can be counted on to deliver. He is a God that is directly interested in your trust. Praise Him for that today.
Welcome to Nurses For Christ!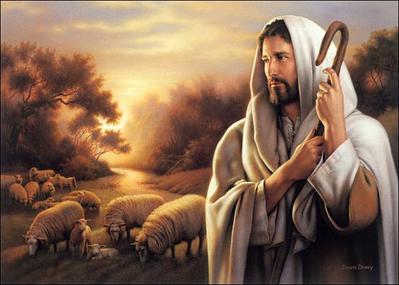 Nurses for Christ is an outreach ministry that was founded in 2004 and began in Azusa, California. We are a non-profit organization that is dedicated in helping people that have lost their purpose in life; they are hopeless and feel helpless. We believe in the basic principles of Christianity and that the Bible
is the source of our spiritual beliefs in its entirety.

Nurses for Christ is a publicly recognized charitable
organization that serves those in an immediate need of food, water, clothing, blankets, hygiene packages etc. Most people that we help are homeless, while some are just in need of a word of encouragement. But because this is a place of no hope, we try to be consistent by showing up daily. Our consistent presence helps them with their anger and their sense of isolation caused by the rejection and inconsideration of others who gave up on them due to their
addictions.

We try to bring hope into their lives just as Christ brought hope into our lives. This is the heart of God, therefore, we must continue to reach the hopeless and helpless by continuing the work Christ began in His ministry.

---
How Our Ministry Began

About seven years ago, as I was waiting at the back door of one of my patient's home. I noticed a few homeless people in between a couple of trees as they were looking for shade. My curiosity got the best of me as I watched them rest under the trees. I then called a friend who I knew always had the desire to serve people in need. After that phone call, my friend and I decided a few days later to go and visit these homeless men and women at the place where I had seen them. One man approached us as we arrived and begin looking around, he asked us for some food, my friend promptly encouraged me to follow her. We went to get food and cold drinks for the man and the others as we left them with smiles on their faces.

Since that day, I kept my attention on that place and looked purposely every time I went by, to see if anyone was there. I was happy to stop by anytime I was coming from church meetings, potlucks, or events where there was food that was left over to bring. This was only the beginning of a passion that would turn into the Nurses for Christ mission. The visits became more frequent and even if it had all began as a simple good deed, I kept on going. Trying to help make a difference, by encouraging them with the love of God!

By April 30, 2006 I had become a regular visitor to them. After all, they were like family to me. Since then, I have been consistent with my daily visits. About a year later, they began to disperse into various areas. All of this is due to the fact that the field where they had been living had recently purchased by the city. Therefore the city built fences around the location to avoid any trespassing from the homeless.

All of these changes did not keep me from what I had discovered. It was, and still is, a joy to see people's lives being changed through love and the care for their welfare. God is gracious, and since I had to start going searching for some of them in the streets, He gave me a partner, the perfect brother in Christ!

Nurses for Christ today, is becoming an effective Ministry that serves people in three cities within the Los Angeles area. I pray and hope it will expand more and more to reach people- for the love of God, who loves everyone equally. To see their lives changed is not only a goal ,but it feels like a great success as we go out, one day at the time, touching one life at a time.


Read the latest article about us in the san gabriel valley tribune!
GLENDORA >> In a mostly deserted corner a shopping center parking lot, a half-dozen old campers sat quietly under the street lights. The windows were covered, no lights visible from inside the trailers. Unless you knew what to look for, you'd think they were abandoned.

Nicolette Wingert knows what to look for. Six nights a week, the former home health aide drives to this parking lot and to a dozen more like it. She looks for the dark corners, the dumpsters located far from the brightly lit storefronts. This is where the homeless stay, so this is where she goes, bringing food and water, clothes and blankets.

"Would you like a sandwich?" is the first question the Nurses4Christ founder asks newcomers. Not everyone is open to the question, because there can be a sense of shame, she says, a need to maintain dignity in a desperate situation. So she moves on, greeting the people who have known her for years, who see Wingert's nightly presence not as a cause for alarm but as a welcome source of hot food and of friendly company. The newly homeless watch too, sometimes eyeing the beanies and socks she hands out. If they stick around, maybe another night they'll break the ice, Wingert says. "If they see me coming every night, maybe one day they'll say, OK, I'll have a cup of soup. I'll take a sandwich tonight."

The community was rocked by the August slayings of two homeless men who lived in Glendora. Wingert and Stern visited "Little John" Welch and Warren Blagrave nightly, delivering their last meal on Aug. 14 before the two were killed in the early morning hours of Aug. 15. Since then, Wingert has noticed more homeless people spending time in groups, wary of strangers who might pose a threat to their lifestyle. But they trust Wingert with their most valuable secret, with the locations of their nightly camps.

Nearly a decade ago Wingert was standing at a friend's home and saw a homeless camp in an abandoned lot near Azusa Avenue and Arrow Highway. Inspired by the ministries she had seen in Italy, where volunteers would feed and serve the homeless in the streets where they lived, Wingert and her friend ventured out to the camp and began talking to the people there. The folks in the camp asked for food, so Wingert brought back burgers and soft drinks — and then she continued to return, bringing food, clothes and encouragement. She would often stop by after church events but her goal was never to preach, she says. "Unless they bring it up first, we don't talk about God. We take care of their physical needs first: food, clothing, staying warm."

By 2006, the silver-haired woman, raised in Naples, Italy, was visiting the homeless daily, joined by community volunteers and students from Azusa Pacific University. In 2008, after the vacant lot was sold and the homeless had moved to different locations around Azusa, Covina and Glendora, Wingert was joined by Phillip Stern, another volunteer who was willing to join her every night, to make sure that she had backup in case of danger. Most of the people are her friends, she says, but that was a risk she didn't need to take. The pair make 60 sandwiches nightly, with Wingert cooking some form of hot food: soup, pasta, chili, hot dogs. Protein and fresh vegetables are key ingredients and sometimes volunteers will cook so she doesn't have to, or donate something for dessert, Wingert says.

Volunteers and donations are the nonprofit's only means of support. Wingert and Stern spend at least four hours each night preparing and delivering the food, but they don't get paid. The money goes toward buying the four packets of sandwich meat, the five loaves of bread she uses each day. Sometimes they will splurge on hamburgers and some nights are less crowded than others, which means there's progress being made in getting people off the street, she says. But seeking government grants is out of the question. They would tell her what to do and she is Italian, Wingert repeated. It's in her nature to hug people when they need it.

"I have experienced in life there's nothing you can say when people are hurting," Wingert said. "And if you know all they need is touch, you can do it and it brings change, I see the change in their eyes.

"We are mindful that a lot of these people have traumas, or suffered rejection and abuse. For them to have a hug is like having a family member again."


Would you please pray about supporting us financially?
As featured in the San Gabriel Valley Tribune for our charitable works within the community...